Coventry 4 Good Grant Scheme
Coventry 4 Good Grant Scheme
As Voluntary Action Coventry are marking 60 years of operation in Coventry during 2017 we felt it would be a great start to the year to announce the opening of the second round of the Coventry 4 Good Grant Fund which has been established to provide a little extra help to small/grass roots voluntary and community organisations.
Coventry 4 Good is an initiative of Voluntary Action Coventry established in 2014 which aims to increase the giving of time, skills, money and resources to good causes in the city.  Coventry 4 Good encourages community groups, charities, social enterprises, businesses and individuals to work in harmony to form partnerships that are, ultimately, less dependent on statutory and grant funding.
All donations received by Coventry 4 Good are distributed to local good causes.
Details of the fund can be downloaded below:
The closing date for applications has now passed. Details of successful applicants will be announced at our Funding Fair 16th March 2017.
We hope to open our third funding round later in 2017.
Take a look at our Success Stories to see which groups were funded in the first round.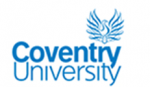 ---
Coventry University & Coventry 4 Good Community Grant 
This grant scheme is currently closed.
Take a look in our Success Stories to see which 3 organisations were funded in round 1, and which 4 organisations were funded in round 2.
---
Coventry 4 Good Grant Scheme - First awards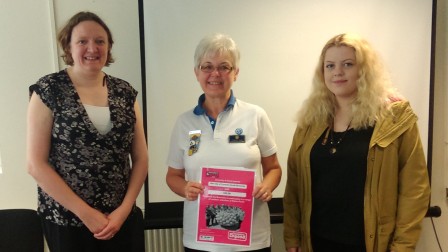 Councillor Faye Abbott and Coventry 4 Good Champion Rachael Mackintosh presented the very first Coventry 4 Good grants on Friday 19th June 2015 at a Funding Fair held at Voluntary Action Coventry, 29 Warwick Road, Coventry.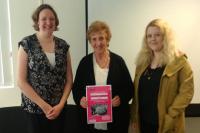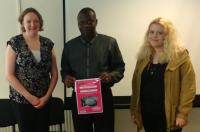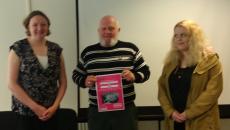 The Coventry 4 Good initiative ensures that all the money raised in Coventry stays in Coventry and goes towards helping small volunteer led groups continue their work.  Rachael Mackintosh, Coventry 4 Good champion and regular volunteer at Coventry 4 Good events has been instrumental in helping to raise funds for the Coventry 4 Good grant scheme. Rachael said 'It was great to be able to present the awards and meet the groups that I have been fundraising to support and to find out how they will use the grants to make a difference to the lives of people in Coventry.'
---